Note from the authors
"Let's do something together!" Anna said to me one day. There was only one answer: "Of course!". Because only by playing can you stay skilled and at the same time you have fresh material for the showreel and social media. That's where it started. True to the motto "if you want to shoot, do it yourself!".
We thought about which topics we were interested in, what we wanted to do and what kind of characters we wanted to play. Anna made a chart and we picked the best ideas. The winner was: "Ecology vs. Coffee to go mug ". That was the hour of birth of the first script idea for "Emmy and Christin". Fortunately, a location was found quickly and the scene was written quickly! We clarified the costume, technology and day of shooting, and off we went!
The characters are played by us, Anna-Marlene Wirtz as Emmy, and Elena Halangk as Christian. We are actresses and friends, and we pursue our dream with irrepressible strength! We are highly motivated, creative, talented, versatile and in no way willing to wait for such a request for a shooting! So 4 more "Emmy and Christin" episodes followed, and we really learned more with each of them! Even the team grew, and so did our demands.
So we wanted to develop further. That was certain. But how, without a budget? Anna was convinced that we should make a web series with a continuous storyline from "Emmy and Christin". All right, then we would produce on a low budget and invest what we can ourselves. The whole thing with a lot of enthusiasm and passion, which then in the best case jumps to the crew and cast! Did we want to change something, maybe the style? Absolutely! More adventure, blood, insane situations!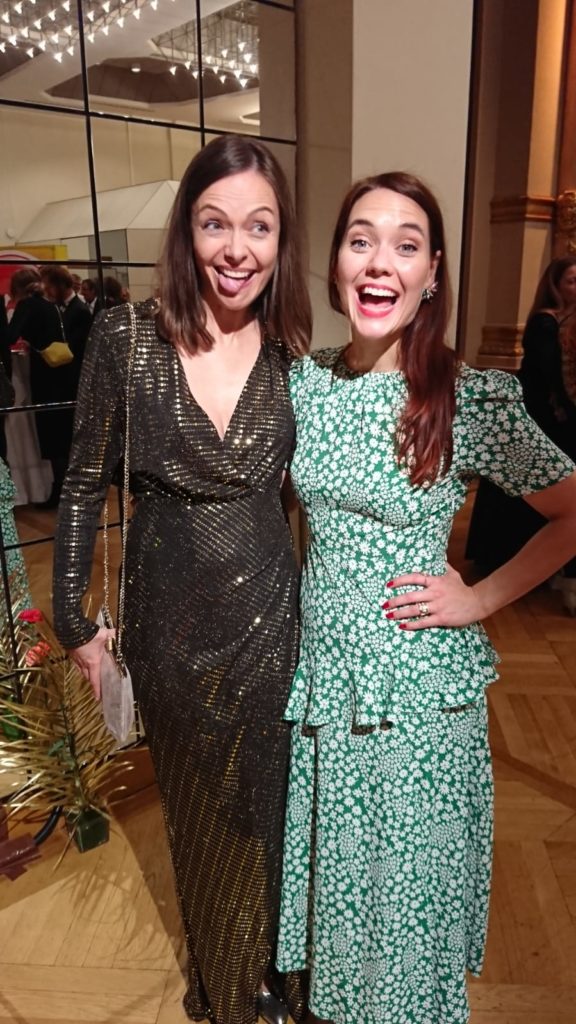 Plot  
Everything as always. A completely unspectacular Friday evening. Emmy and Christin's "Girls Night Out". The same place, the same bartender, the same drink. Boredom is written on both of them, especially Emmy, who wants nothing more than a proper adventure. When an unexpected opportunity arises, they spontaneously seize the opportunity.
What neither of them know is that this will be a momentous decision that will move them from one mess to the next.
Episode 1
In the first episode, Emmy and Christin get involved with the pimp Jesús, who mistakenly thinks they are noble escorts. Playing with fire, because they meet their first customer …
Episode 2
In episode two, Emmy and Christin dive into the special world of the Mafia widow Magdalena. Sextoys, hot outfits, drugs and a little mishap puts them in a hair-raising situation …
Episode 3
The disaster takes its course, because in episode three Emmy and Christin are kidnapped. Neither of them can make sense of it at first. Why them? A friendship is put to the test, and it is a matter of life and death…